Condición: New
Categoría: Cell Phones & Accessories:Cell Phone Accessories:Cases, Covers & Skins
Descripción del producto:
Store category Sign Up Now ! You may also like For Samsung Galaxy S20 FE 5G Clear Shockproof Flexible TPU Soft Protective Case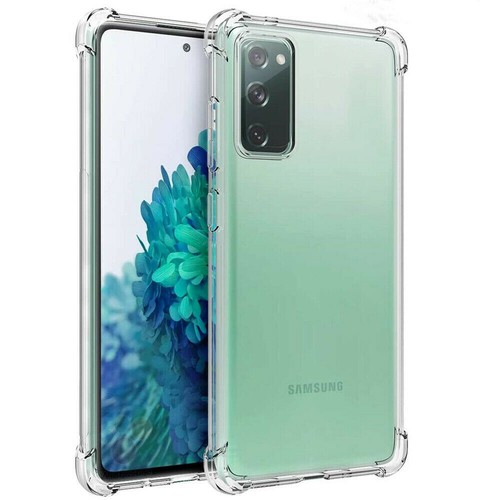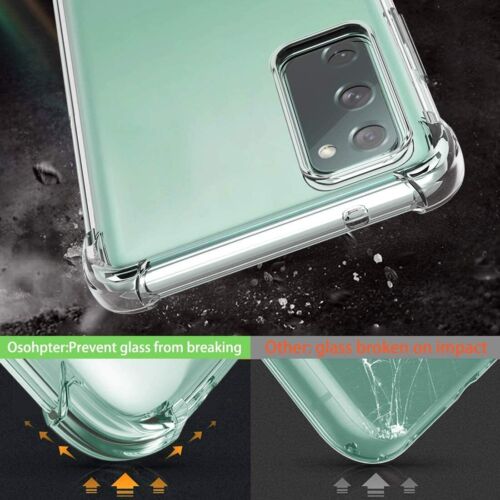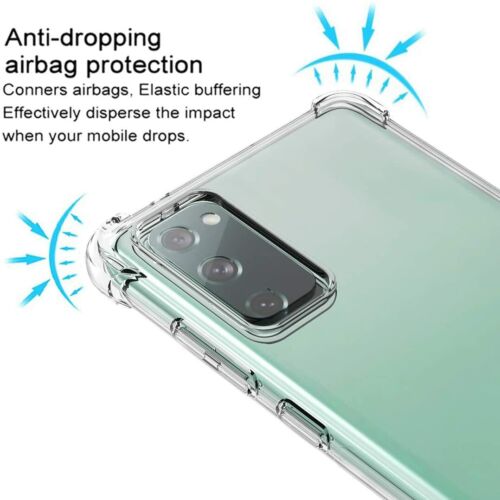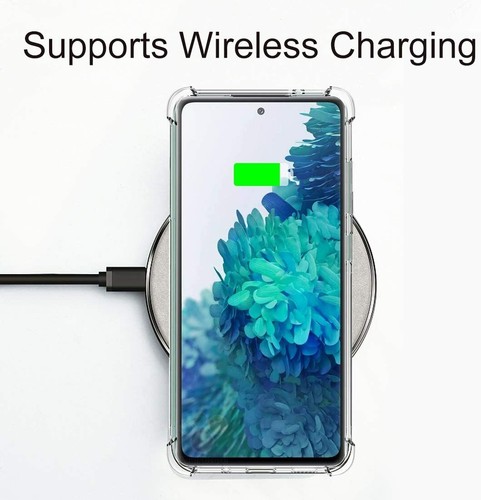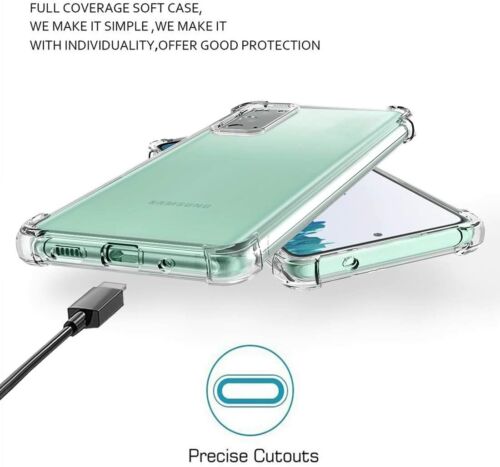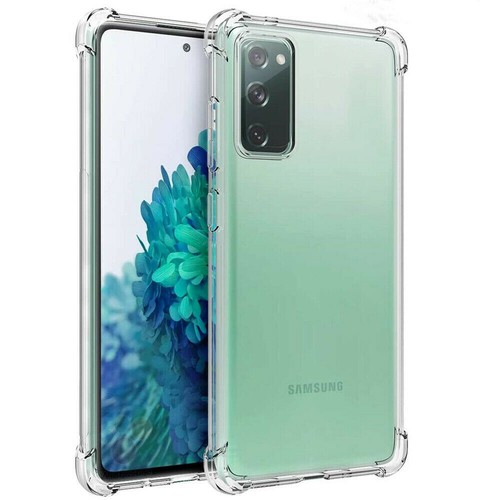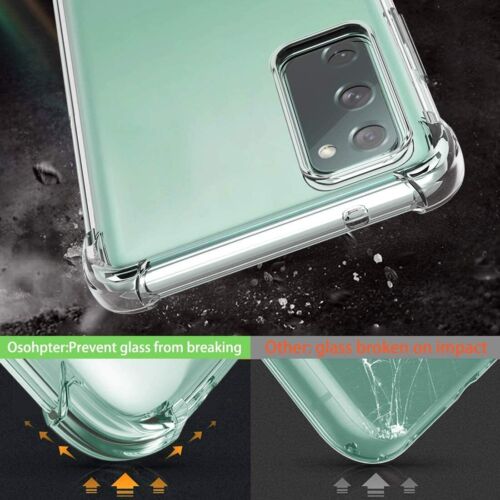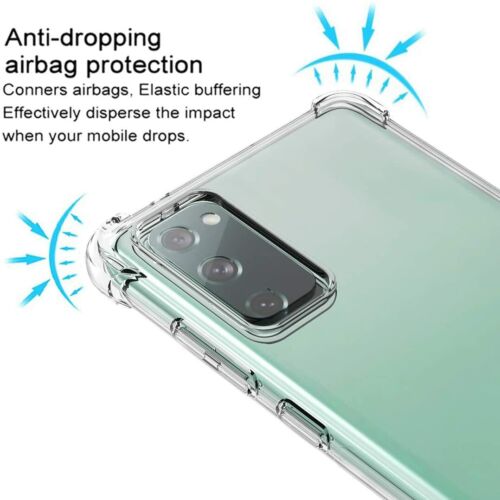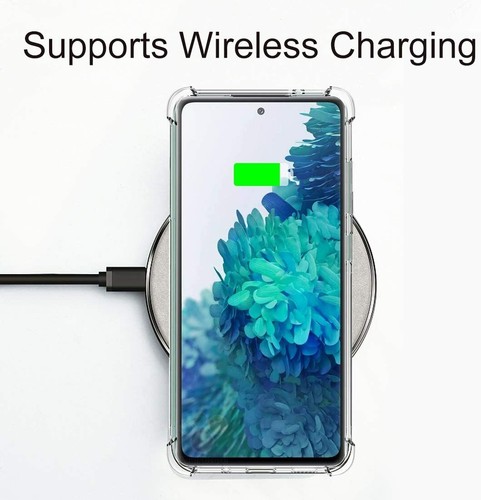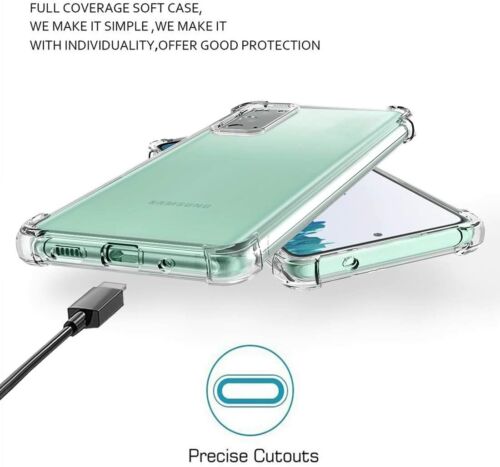 Product Description Design/FinishTransparentCompatible BrandFor SamsungMaterialTPUTypeFitted Case/SkinCompatible ModelFor Samsung Galaxy S20 FE 5GFeaturesFlexible,Lightweight,Shockproof,Drop Protection,Transparent,Airbag Protection,SlimColorClearWireless Charging StandardYesMPNDoes Not ApplyBrandUnbrandedManufacturer WarrantyYesItems Included1 X Case CoverFeatures:* 100% Brand new, high quality* Material: TPU* Constructed from smooth, high quality, tough and flexible TPU that resists dirt and stains. TPU is shock absorbent, shatterproof, and scratch resistant.* Form fitted slim design provides a light weight and slim solution making your case feel like part of your phone.* The four corner bumpers are effective for shock absorption. It reduces the damage to the phone when it is dropped to a certain extent.* Easy to grip and slides easily in and out of your pocket, easy to snap on and off with precise cutouts for easy access to ports and buttons Package Included:1 x Case Cover Payment Delivery details Terms of sales About us Contact us Payment PayPal: We only accept payments through PayPal when purchasing our products through eBay. This is the only way to guarantee that automated processes work correctly. We want you to feel safe and secure in your purchases. Keeping everything within PayPal and eBay protects both the buyer and the seller
Delivery details The handling time is about 1-2 business days. This excludes these locations: Alaska, Hawaii and Puerto Rico. APO/FPO are definitely excluded. PO Boxes: Please include a physical street address. Many items cannot be shipped to a PO Box. Your order will be delayed if a physical address is not provided.Expedited shipping 2-4 business days for most items. We will contact you within 24 hours if an item cannot be expedited. Terms of sales Returns: 30 days from the date of receiving the item.
If you receive damaged or wrong item, return or replace is free for you.
Buyer is responsible for return shipping on any item that is not damaged.
If you have a problem with your purchase, first contact us and we will resolve a problem or will give you instruction for free return/replace.
Please be sure this is an item you want before making your purchase. About us We are a professional seller.We provide fast shipping within 4-8 days delivery because of our warehouse is located in the US.All the items are strictly tested to make sure high quality.We always want to provide better service for every honorific customer.So don't forget to contact with us,we'll try to meet your demands. Contact us Your positive feedback is important to us! If, for any reason, you are not 100% pleased with the product, service, shipping time or any other aspect of your shopping experience - FEEL FREE AND DON'T HESITATE to contact us. We will work toward full satisfaction on your side. Feedback
Features: * 100% Brand new, high quality * Material: TPU * Constructed from smooth, high quality, tough and flexible TPU that resists dirt and stains. TPU is shock absorbent, shatterproof, and scratch resistant. * Form fitted slim design provides a light weight and slim solution making your case feel like part of your phone. * The four corner bumpers are effective for shock absorption. It reduces the damage to the phone when it is dropped to a certain extent. * Easy to grip and slides easily in and out of your pocket, easy to snap on and off with precise cutouts for easy access to ports and buttons Package Included: 1 x Case Cover