Condición: New with box
Categoría: Health & Beauty:Skin Care:Skin Masks
Descripción del producto:
100% Satisfaction Guaranteed | International Shipping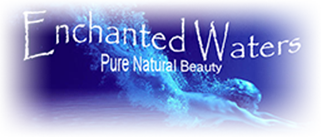 Home Favorite Seller About Us Contact Us Testimonials FAQs Sale Items Menu Store Categories ANTI AGING SERUM-CREAM-LOTION SKINCARE "PRODUCTS" SKINCARE "CONCERNS" SHOP BY INGREDIENT HAIR CARE WEIGHT LOSS MEN'S CARE HANDMADE SOAPS SUPPLEMENTS BATH / MASSAGE / WELLNESS OILS BATH / SPA ACCESSORIES SPORTS ITEMS PET CARE
Store newsletter
Add our store to your Favorites to receive our email newslettersabout new items & special promotions.
Sign up Never
Animal Tested Pure Natural,
Organic Ingredients Free of
Parabens & Sulfates Free of
Harmful Chemicals Proudly
Made in USA Natural and
Organic Skincare free
Shipping Hassle Free
Returns 24 Hour
Shipping 70,000+
Feedback Product Description Untitled Document
Enchanted Waters uses 100% pure medical strength Glycolic Acid to produce our
GLYCOLIC ACID FACIAL PEEL Smoother, healthier looking skin is just a few peels away. Using the same solution recommended by doctors and used by dermatologists, you can minimize acne scars, wrinkles, and fine lines fast using Glycolic Acid. One facial peel at a high end beauty spa costs $150 to $300, but now you can do them yourself using our medical strength solution.Glycolic acid serves as a catalyst for the formation of new collagen, which will reduce fine lines and wrinkles. Its small molecular size allows it to penetrate the outer layer of skin, allowing it to slip beneath the epidermis, to reach the collagen fibers below. This results in 15%-25% thickening over 12 weeks.
Glycolic acid: Dissolves Acne Plugs & Eliminates Acne Scars Treats hyper-pigmentation, skin discolorations, sun/age/dark spots, rosacea and melasma Repairs Blemished Skin, Blackheads, Comedones
Brightens & lightens skin, evening out skin tones Improves skin elasticity and the appearance of lines, wrinkles, and age spots Stimulates natural collagen production Improves skin hydration, moisture, and texture Exfoliates dull, dead surface skin for immediate clarity Rejuvenates and smooths skin, promoting a younger and healthier complexio
With our Glycolic Acid you can rejuvenate your skin by loosening the bonds that hold dead skin cells to your skin and stimulate collagen and new fresh skin growth.
Please choose Size & Concentration in the Drop-down Menu above.
Sizes Available:
1oz / 30ml (15-25 Facial Peels)
2oz / 60ml (30-50 Facial Peels)
4oz / 120ml (60-100 Facial Peels)Concentrations Available:
10% / 35% / 50% / 70%
Our peels do not contain any dyes, preservatives, fragrances or other unnecessary ingredients. 100% Pure Glycolic Acid
GLYCOLIC ACID FACTS & INSTRUCTIONS
While our Glycolic Acid Solution is well suited for professional use, it can also be used by anyone with the proper education and precautions. Below, be sure to read about our different concentrations and start with what is most suitable for you:

10% The best solution for first time users for a light peel which will begin the process of rejuvenating skin and make it primed for higher % solutions in future use.
35% A strong professional strength peel for users who have used 10% before or have had a glycolic peel in the past 3 months.
50% A deep peel only for those who have used 35% or similar glycolic solution before. To be used with caution or for professional use.
70% The deepest peel, medical professional strength only for long time users of Glycolic Acid. This is our strongest solution and can quickly erase scaring and wrinkles when used properly. *Recommended for professional use. (Can be used on the chest, hands, feet, back and body.)
Please note: 70% Glycolic acid peel is a strong peel and should only be used by experienced glycolic users. Misuse can result in burns and hyper-pigmentation. Please follow all instructions in the pamphlet included with the peel.
Directions for use : Cleanse face and neck area with an oil free cleanser. Prepare your skin with a 50/50 water and alcohol combination for a more even application. Apply the acid to your face and neck with a cotton ball, applying pressure in problem areas. Allow the solution to set into skin for 2 to 3 minutes. Rinse your face with warm water. If you feel the acid was too strong for your skin, use a 50/50 water and baking soda neutralizing solution. Apply a good skin hydrating, healing moisturizer - we recommend our